Giveaways from Southside, Dickies, and More | Food and Drinks | Board Series Special | Limited Tees Only Available at Event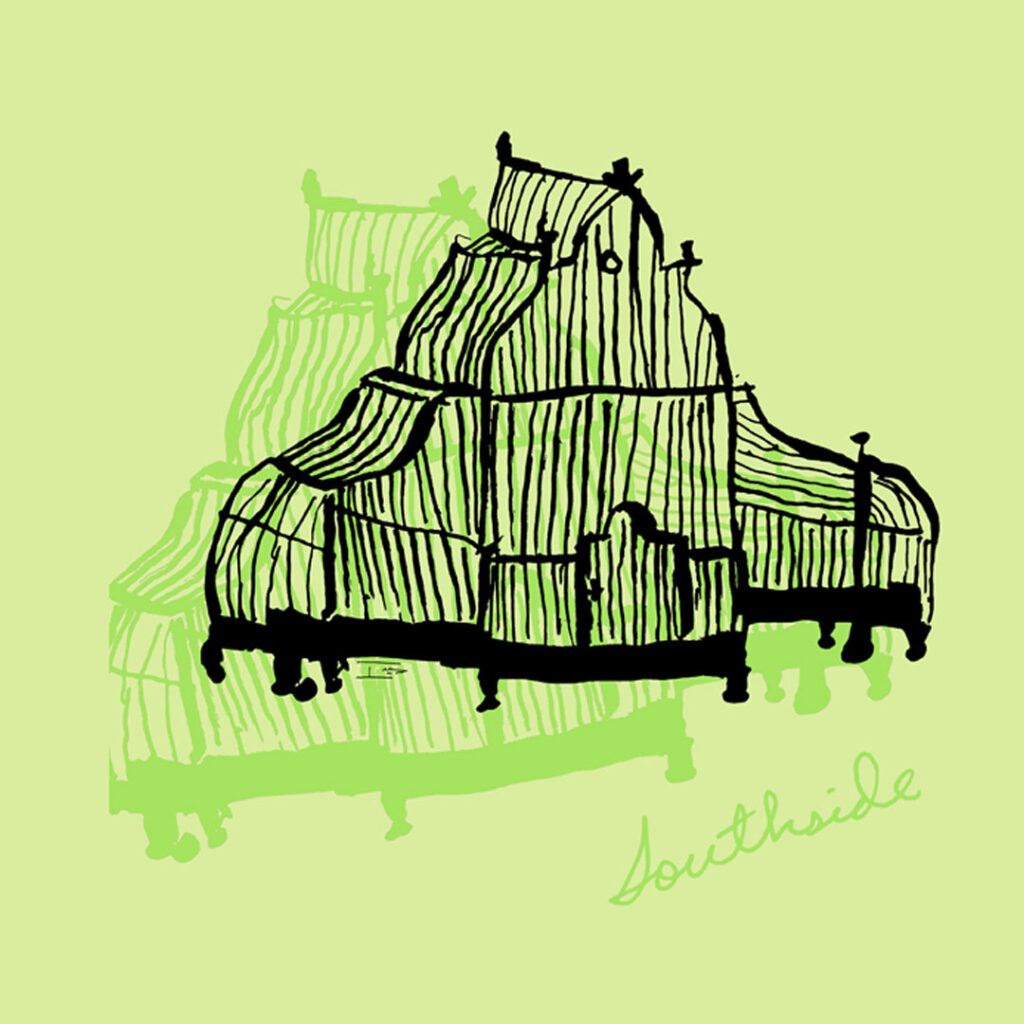 It's time to officially announce Southside Boardshop at 19760 Gulf Freeway South near the corner of Bay Area Blvd. and 45 South OPEN. With a new Southside shop deck board series releasing from Izaak Almazan arriving we thought it made sense to do both at the same time. The shop opens at 11 am that Saturday and we will be ready to hang out all day. Izaak should be on hand to answer any questions and sign your boards if you would like him to, from hopefully 2 pm to 7 pm. You can expect food, drinks, and music from 4 pm to 7 pm.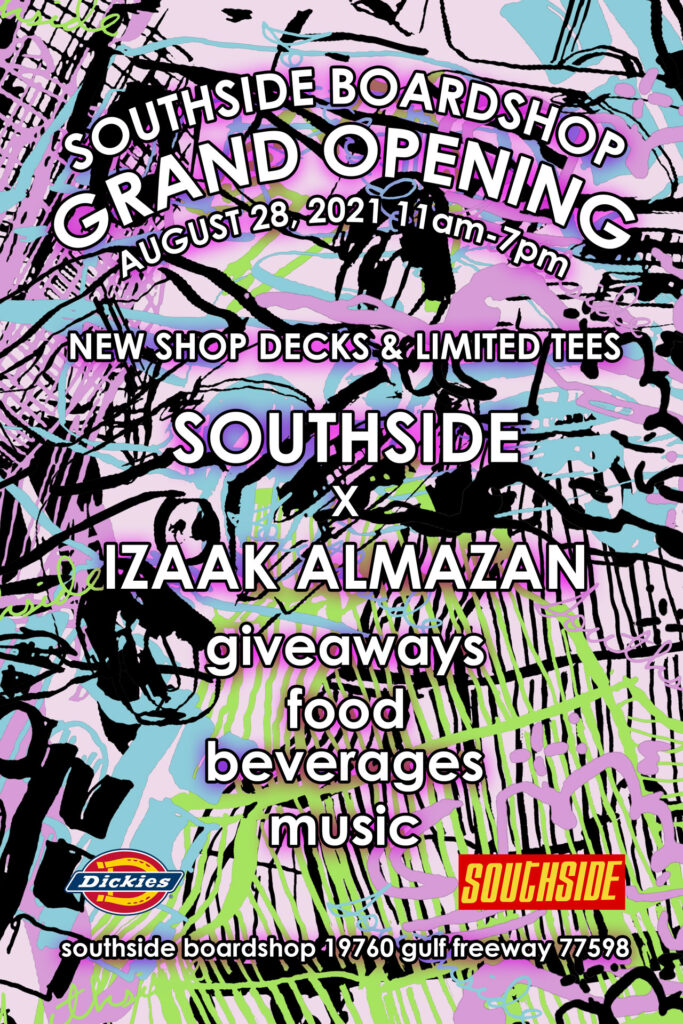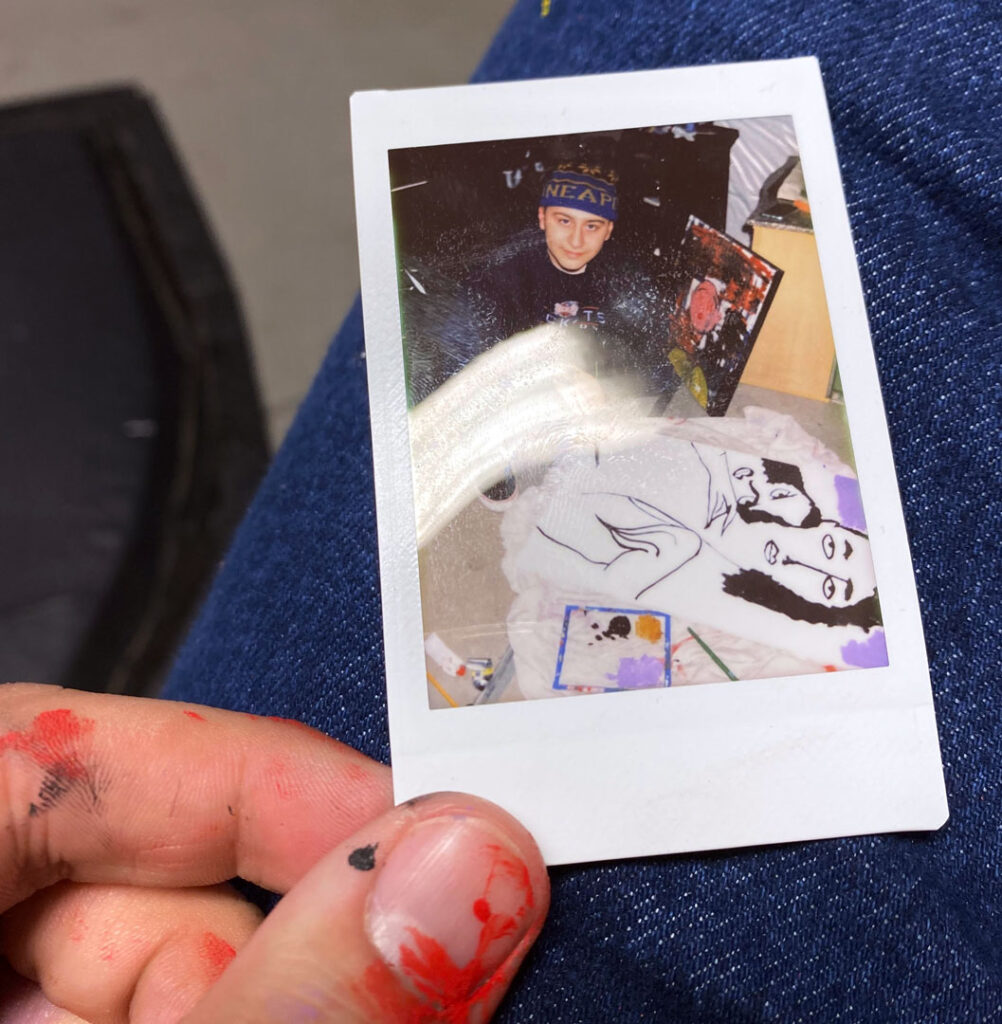 What's up with you, who are you and where are you from and where are you living now?
Nothin much, i'm izaak born & raised in Houston but currently living in NYC. 
When did you start skateboarding and was creating artwork something that was in you before skateboarding or did skateboarding bring on a creative mindset?
I've always been artistic, ever since i can remember honestly. I always would scribble on anything i could get my hands on. When i was younger like 11 or 12 i was heavily influenced by skate culture (Zoo York specifically) because my older cousin was a skater and when i was a kid she would always be around all the time with her homies and i looked at them like the "cool teenagers". I didn't know much about skateboarding at the time i just knew i loved the style it wasn't till i got older and into high school when i started actually skating. 
 What is your favorite medium of choice?
hmm i'm not sure, i don't think i really care. 
What's your sign and what aspects of that astrological sign is accurate about your personality?
My sign? what kinda interview is this yo? I'm a sagittarius. I'd say it's pretty accurate to my personality, i don't give a shit about what anyone says & i do what i want.
You made a point to purchase Southside products over the years and now that you've created some yourself, did Southside and some of the capsules it's released inspire your art in any way?  
No not really i just supported because that's what it's about. 
To me, your artwork is totally its own style and seems to have its own voice, so when I saw these pen and ink sketches I knew that they would be a viable fine art series for Southside.  I was really happy you were down to lend them to us, so thank you for that.
What's the plan in New York?
I don't know, find my way into some super rich snobby art collectors gallery. Who knows, whatever happens, happens. 
Did you get a job and if so where are you working?
I actually just got a new job at this fancy Italian place the other day as a server but i walked out & went and got pizza because i was starving, i didn't want to be there anymore. I think they were using me for free work. 
Have you made any art world connections up there so far? 
How do i answer this without giving too much away? I'm just gonna say i have some things in the works right now with some new faces i've met out here. 
Well, we hope you are doing well and wish you all the best with your new adventure.  We are super proud to be able to showcase your artwork and it's great that the artwork comes from a natural evolution of one of our locals.  Really hope you love the way the board series and very limited run of tee shirts turn out.  Keep us informed of what you have going on out there so we can help spread the word.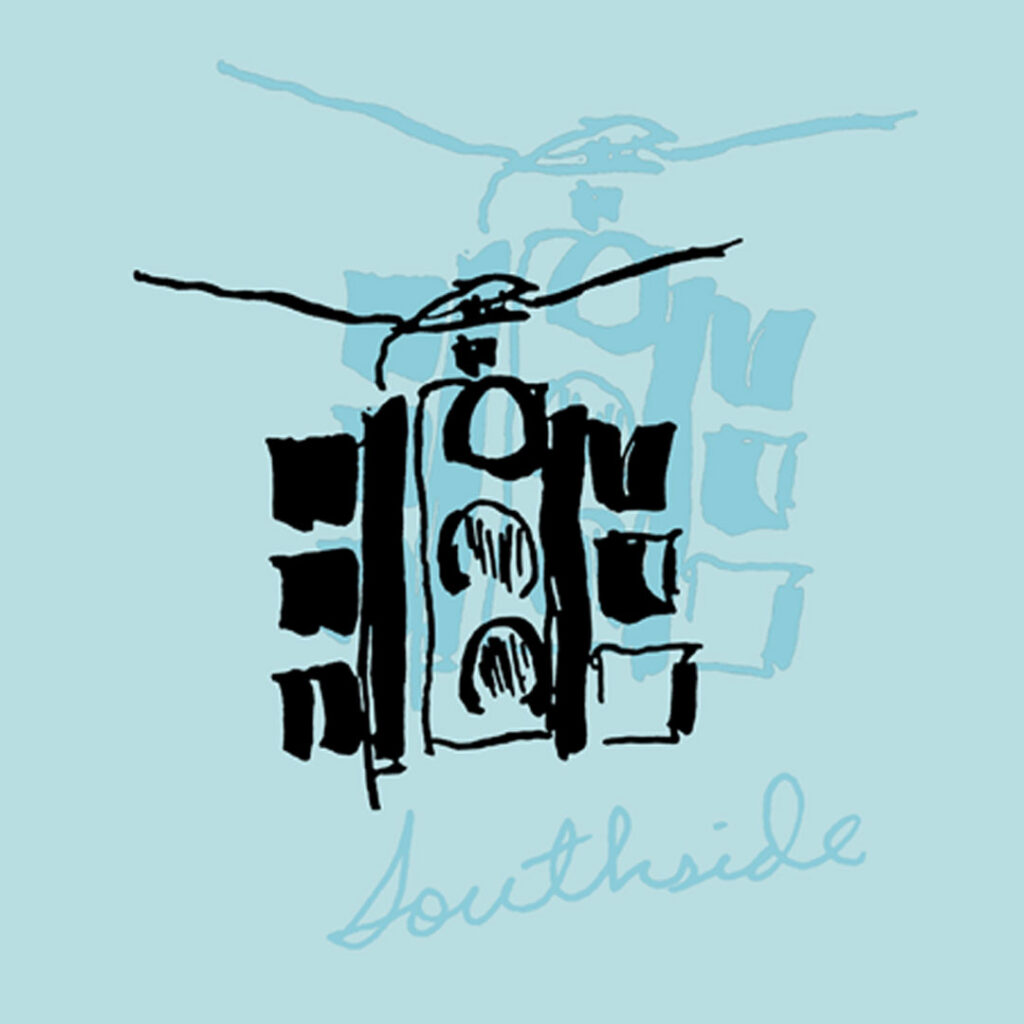 Use Code: SOUTHSIDE10 ~ for Being so Awesome and Reading this far!