The Vans Skateboarding x Hockey Collection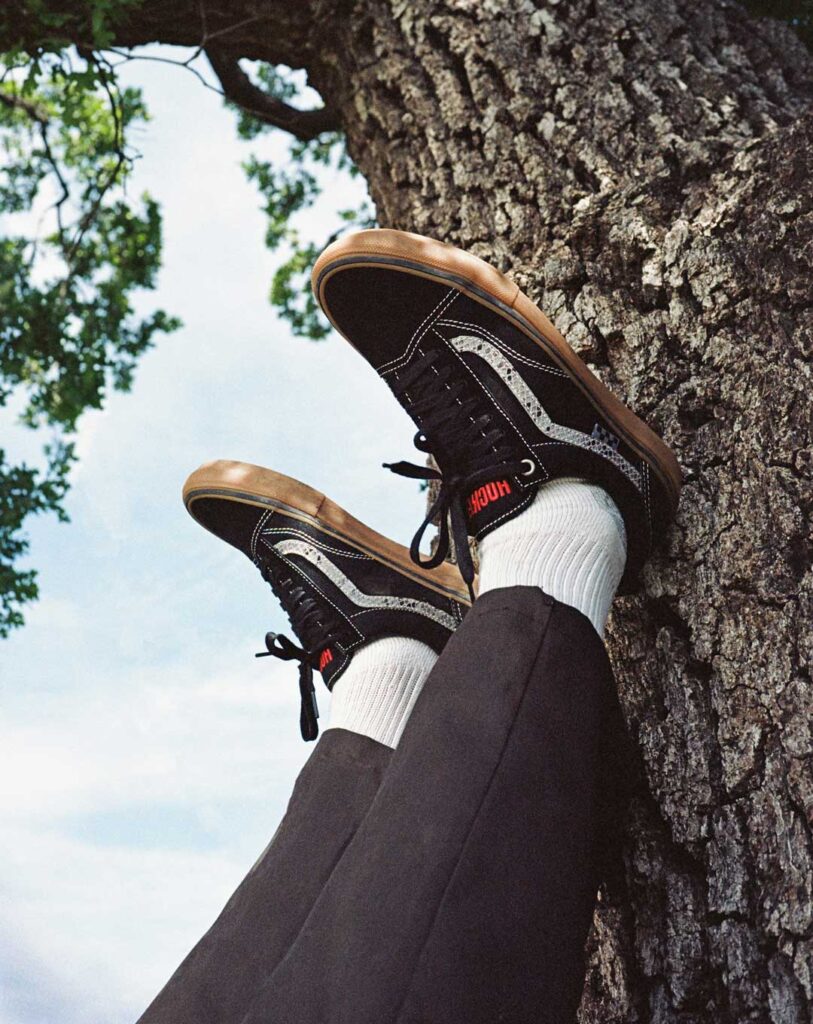 vans-x-hockey-eyes-without-a-face-old-skool-feet-up
Skate Old Skool, Skate Slip-On, and Skate Authentic Hi Take Center Stage
Costa Mesa, CALIF. (September 7, 2023) – Hockey, known for its unapologetic approach and unwavering attention to detail, injects a rebellious spirit into the modern skateboard culture. This distinctive attitude permeates everything from their bold, vibrant designs to their impactful skate videos, and especially their sneaker collaborations. Since their initial partnership in 2018, Vans Skateboarding and Hockey have cultivated a unique aesthetic in their collaborative footwear endeavors. Today, they continue this creative bond with three exciting releases: fresh interpretations of the Skate Old Skool, Skate Slip-On, and Skate Authentic Hi. Additionally, they are set to host the Vans Skateboarding x Hockey Slam skate session at New York City's Tompkins Square Park on September 15, 2023. This event will feature custom skate obstacles inspired by the collection's design themes.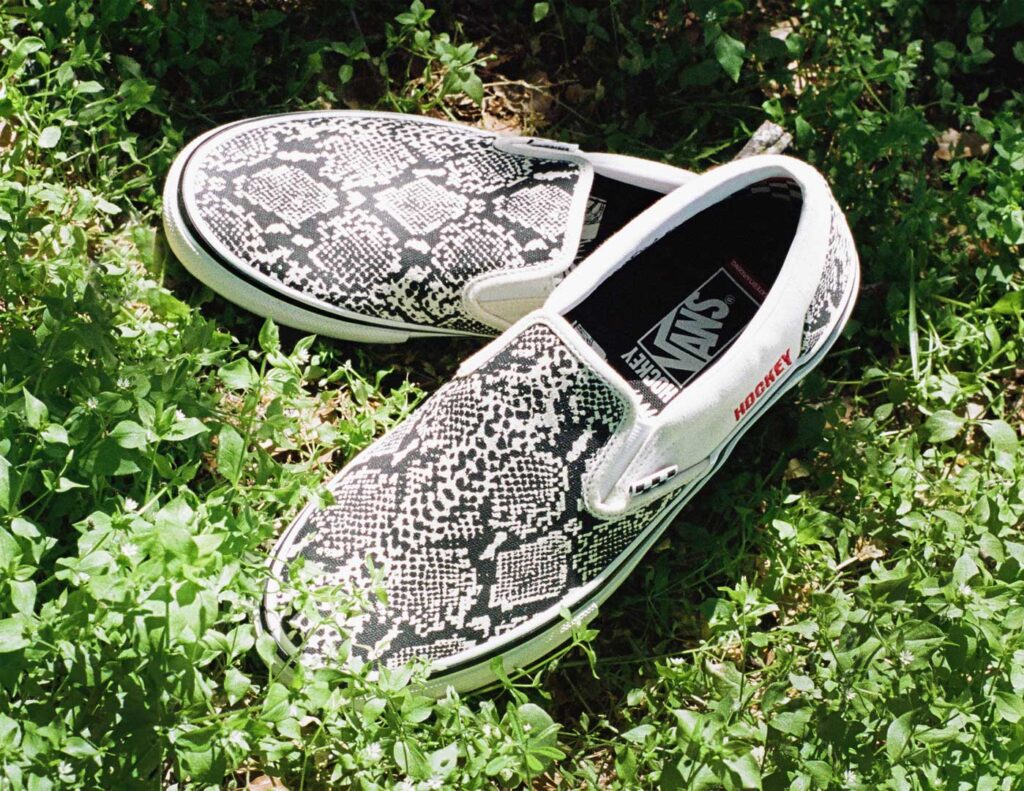 vans-x-hockey-eyes-without-a-face-slip-on
The Skate Old Skool and Skate Slip-On showcase contrasting color schemes, with the former flaunting a sleek black and gum combination, while the latter embraces a blend of white and black. Despite their divergent palettes, both pairs share common elements, including snakeskin accents and striking red block letter "Hockey" branding. On the other hand, the Skate Authentic Hi debuts in a rich brown canvas hue. This unique high-top iteration of the Authentic silhouette, famously associated with Andrew Allen, features a Hockey logo on its collar and comes in a special packaging that pays homage to Allen's beloved dog, Ronnie. Furthermore, it includes a new snakeskin-printed liner.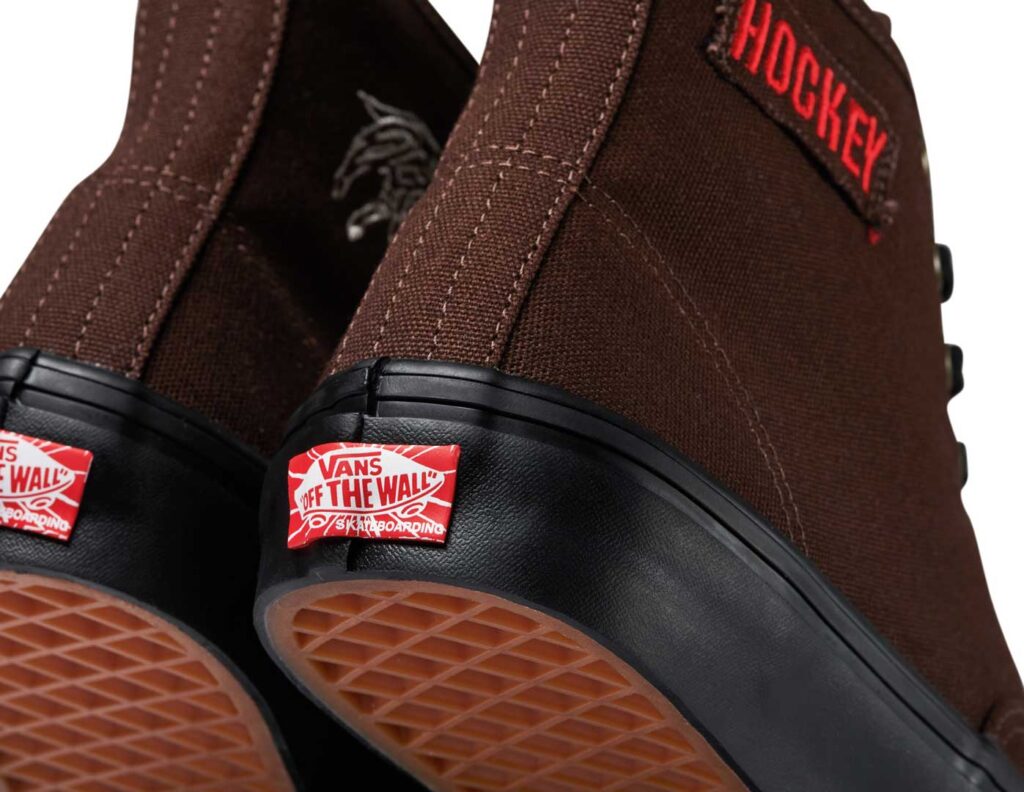 vans-x-hockey-eyes-without-a-face-authentic-high
But it's not just about appearances. In keeping with Hockey's no-holds-barred skate style, all three models are equipped with Vans Skateboarding's top-tier technology. The PopCush™ insoles offer superior comfort and energy return, thanks to a resilient foam compound that maintains its shape, even through extended skate sessions. DURACAP™ reinforcements ensure durability against the rigors of intense flip tricks, while the SickStick™ rubber outsoles deliver reliable grip and stability in all conditions.
vans-x-hockey-eyes-without-a-face-old-skool
The highly anticipated Vans Skateboarding x Hockey Fall 2023 collection is set to hit select Vans Skateboarding retailers worldwide on September 14, 2023. As a bonus, the Vans Skateboarding x Hockey Slam skate session will kick off on September 15, 2023, at 5 p.m. in Tompkins Square Park, New York, NY. This event is open to the public, so don't miss out!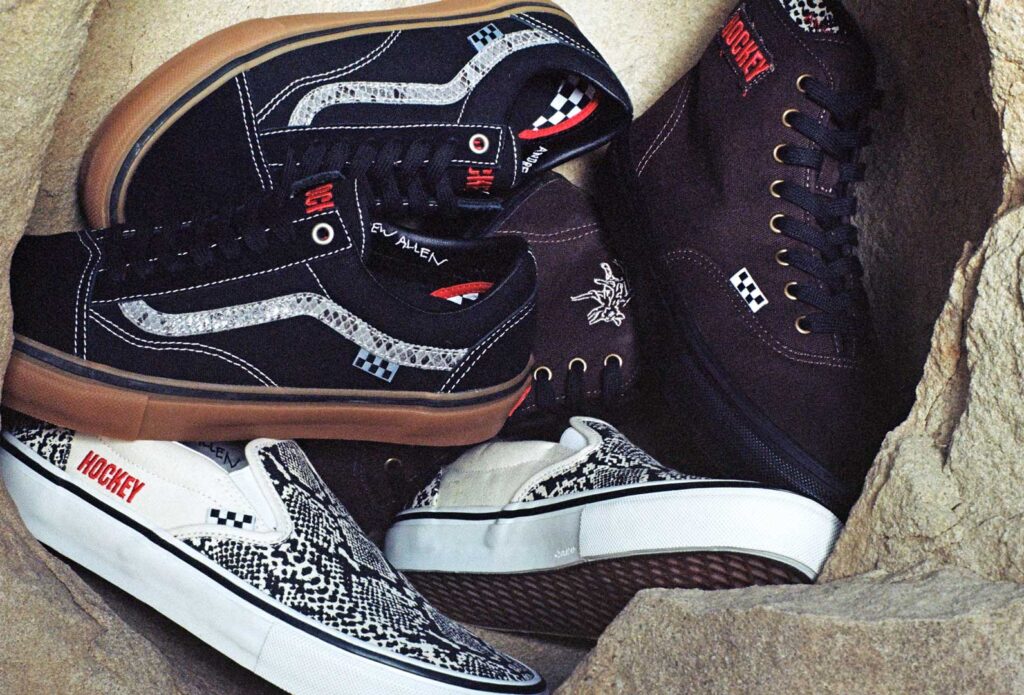 vans-x-hockey-eyes-without-a-face-featured-image-1